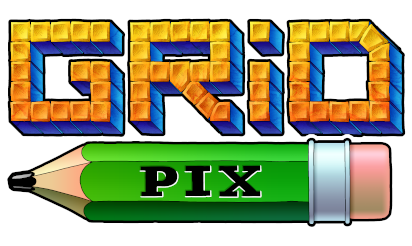 Grid Pix C64
A downloadable Commodore 64 game
"Grid Pix does stand out from the crowd." - 88% Retro Gamer magazine issue 198

"A splendid little Picross variant." - 82% ZZap! 64 Annual 2020
---
Grid Pix is a Picross/nonogram puzzle game for the Commodore 64, playable on real hardware or an emulator.
Reveal the picture hidden within each grid by using number clues to work out which pixels should be painted. An in-game tutorial allows you to get to grips with the basics in no time.
With 100 addictive puzzles of increasing difficulty to solve, Grid Pix puts your logic skills to the test and brings a totally unique gaming experience to the C64.
Features:
- 100 hand-crafted puzzles with unique solutions, solvable using logic alone
- Intuitive controls that make solving each puzzle satisfying and fun
- Select different tunes to suit your mood
- Play at your own pace or try to beat your previous time
- Designed and coded by a Picross addict/C64 veteran
- DLC packs, each featuring 100 new puzzles, will be available after launch
- Supports PAL and NTSC devices
---
Buy Grid Pix on Cartridge/Disk for your Commodore 64 Computer!
Enjoyed Grid Pix on your modern-day computer? Have an old Commodore 64 stashed away in the loft? Well, you'd be a fool not to grab a physical copy of the C64 version - it comes boxed with a vinyl sticker, badges, an A3 poster, full-colour manual, a puzzle design pad and even a postcard, just like in the good old days!

The game comes on a cartridge for instant loading and progress is saved automatically to the cartridge's RAM for your convenience.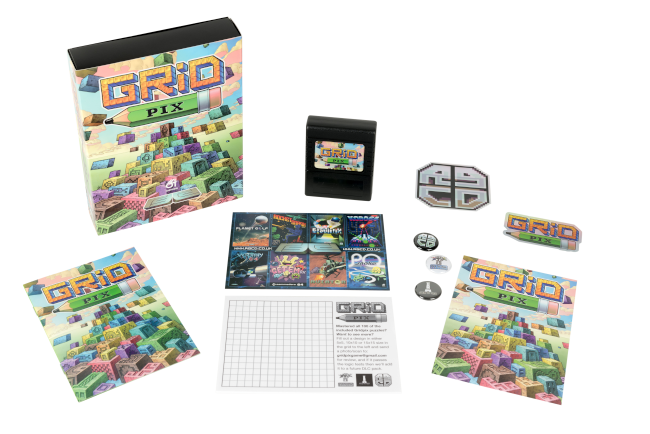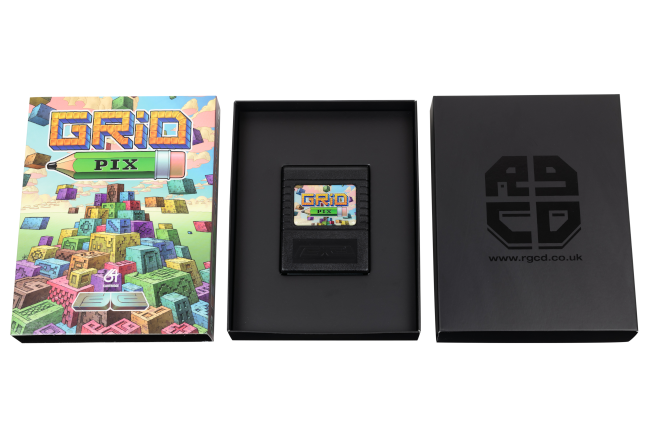 Head on over to RGCD's online store to order your copy today.
Grid Pix will also be available soon to order on 5.25" diskette from our friends at Psytronik Software.
---
Download
Click download now to get access to the following files: